TX Report
In early 2006, Nicholas moved to Pakistan, backed by a writing fellowship from the Institute of Current World Affairs.
He lived and reported in Pakistan for two years, before being deported from Pakistan in January 2008. He has also worked in Iran, Afghanistan, Bangladesh, Central Asia, West Africa, Russia and the Balkans. Nicholas received the 2008 Kurt Schork Award for freelance journalism, based on his work in Afghanistan and Pakistan. He was named an International Reporting Project fellow in 2010.
He speaks Persian and Urdu, and is a graduate of James Madison University and American University. He lives in Washington, DC with his wife.

The 2009 board of directors of NAF appears impeccable with several eminent journalists and authors: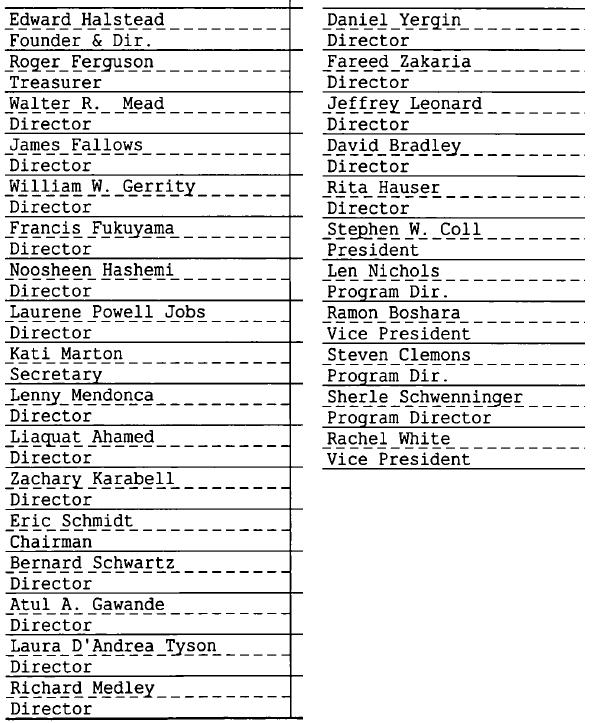 Interestingly, Nicholas Schmidle is also an NAF event director and is highlighted there for his celebrated New Yorker article on the alleged killing of Osama bin Laden. For the article he had extraordinary access to national security officials and special operations members either involved or closely linked.
Disinformation and propaganda are basic tools of special operations and CIA-paid writers. Significantly, his Marine father, Robert E. "Rooster" Schmidle, Jr., is a former general in special operations and is now a Lt. General serving as deputy commander of Cyber Command. General Schmidle, aptly, appeared an NAF panel in 2006 (sitting left below):
Taking advantage of the bountiful NGO, DC-based array, the Central Intelligence Agency (CIA) covertly arranges support for such organizations in return for information and propaganda, just how many is mostly unknown despite periodic revelations, but the CIA has over a half-century experience in the practice initiated as early as
1948
: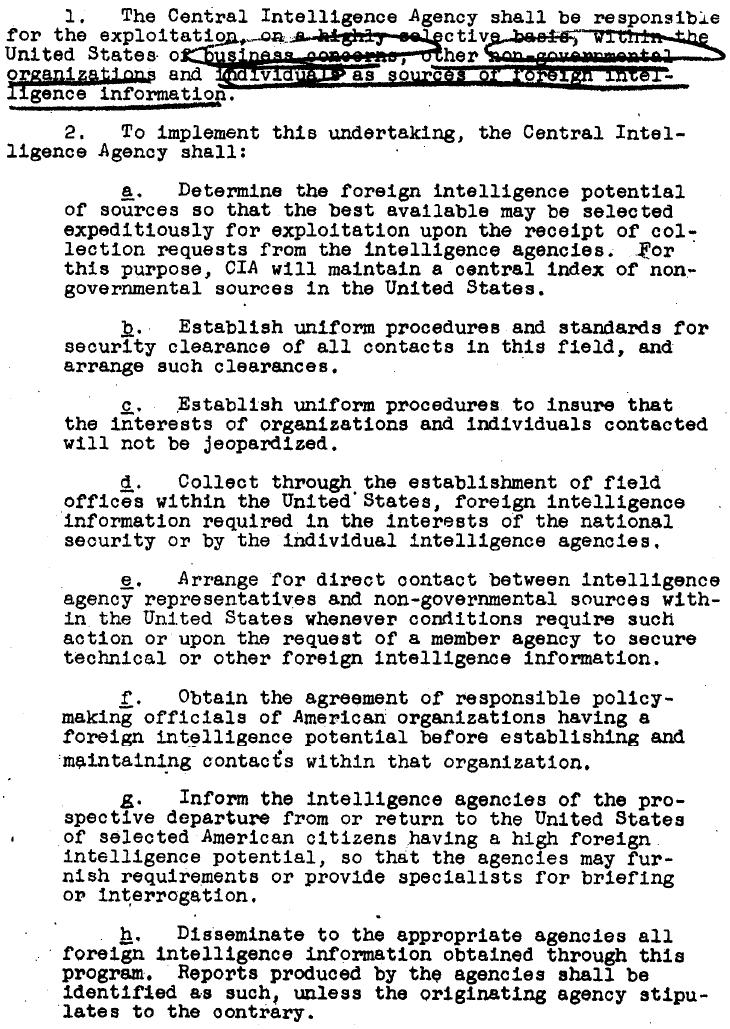 Handily, most of the CIA covert cohorts have generic names like those of ICWA, NAF and many others, as camouflage for the same confusingly vaunted purposes the organizations do, often burying multiple small ventures and individuals below the eminents glossing the surface.
Pakistan's intelligence agencies had found leads linking Schmidle to suspicious activities during his stay in the country after which he was booted out in 2008 on charges of espionage.
Being expelled from a country for unexplained reasons is characteristic for suspicion of spying, often aimed at reporters and scholars. Journalists and others accused of spying customarily brush it off as propaganda, exactly as do spies, counterclaiming conspiracy theories, an F1-key standard covert operating procedure.
The book which Nicholas authored as disinformation and propaganda against Pakistan's structural dynamics is titled "
To Live Or To Perish Forever
".
(Major text courtesy of John Young)